Venue & Hospitality
Conference Venue and Accommodation
Radisson Hotel Narita
650-35 Nanae Tomisato
Chiba Prefecture 286-0221 Japan
Conference Dates: May 13-14, 2020
Hotel Services & Amenities
Audio/Visual Equipment Rental.
Business Center.
Business Phone Service.
Complimentary Printing Service.
Express Mail.
Fax.
Meeting Rooms.
Office Rental.
Photo Copying Service.
Secretarial Service.
Telex.
Typewriter.
Video Conference.
Video Messaging.
Video Phone.
ATM.
Baggage Storage.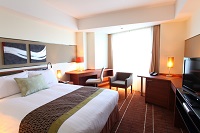 Transportation
• Head southeast on National Route 295 for 600 m (2 min.)

• Turn left at Torikabashi(intersection)

• keep going for for 1 km (2 min.)

• Turn left onto Prefectural road 44 and drive for 1 km.

• Turn left

• Turn left in 1.9 km.

• Turn right and drive for 94 m

• Turn left

• Turn right onto Prefectural road 106 at 850 m. and drive a distance of 1.3 km.

Now you are at Radisson Narita
650-35 Nanae, Tomisato-Shi, Narita, Chiba 286-0221, Japan

About City
About City
Tokyo, the busy capital of Japan, blends the taste of both ultramodern and the traditional ethics picking the glaze from neon-lit skyscrapers to historic temples. Tokyo has also crowned the title as the world's most affluent city to live in due to its easiest ways of rail and subway networks. The cultural casting of Tokyo is famous for its numerous museums; theatres; festivals; internationally noted cuisines; and professional sports clubs, including baseball, football, along with traditional Japanese crave Sumo Wrestling.
The focused attraction of Tokyo's Marunouchi district is the Imperial Palace known for its beautiful 17th-century parks guarded by walls and moats and which is still in use by the Imperial family. This Palace stands on the site where the Feudal Lord Ota Dokan built the first fortress ,in 1457 and is the primary residence for the Emperor of Japan and it is located at the focal point of Tokyo and built on the site of old Edo Castle.
The palatial attraction Meiji Shinto Shrine of Shibuya district is known for its surrounding woods of about 120,000 trees representing species that are found across Japan, a special ward in Tokyo. The shrine's limelight includes its Inner Precinct (Naien) with its museum containing royal treasures, and the Outer Precinct (Gaien), home to the Meiji Memorial Picture Gallery with its splendid collection of murals relating to the lives of the emperor and empress.The Skytree of Tokyo is the highlighted tower for its broadcasting, incredible panoramic views from its restaurant and observation decks in Sumida, Tokyo, Japan. It became the tallest structure in Japan in the year 2010 and is about 2,080 ft by March 2011 that paved its way to achieve the title of tallest tower in the world, displacing the Canton Tower after the Burj Khalifa.
The National Museum of Tokyo is almost grounded with 100,000 important works of Japanese, Chinese, and Indian art, including more than 100 national treasure and was opened in 1938.The museum includes highlights of numerous Buddhist sculptures from Japan and China from the 6th century to the present hinged with collection of old textiles, historical weapons, and military equipments, historical Japanese clothing as well as Asian ceramics and pottery and many fine examples of calligraphy.
Other astounding attractions that can quench the thirst of tourism and worth travelling includes-the Cherry blossom garden at Ueno Onshi Park,Yoyogi Park,Ryogoku Kokugikan(The National hall of Sumo),Mt Fuji which is located atHonshu island of Japan, Disneyland & Disneysea, Tokyo Dome(Stadium) and the fabulous tongue tickling foods such as Sushi.